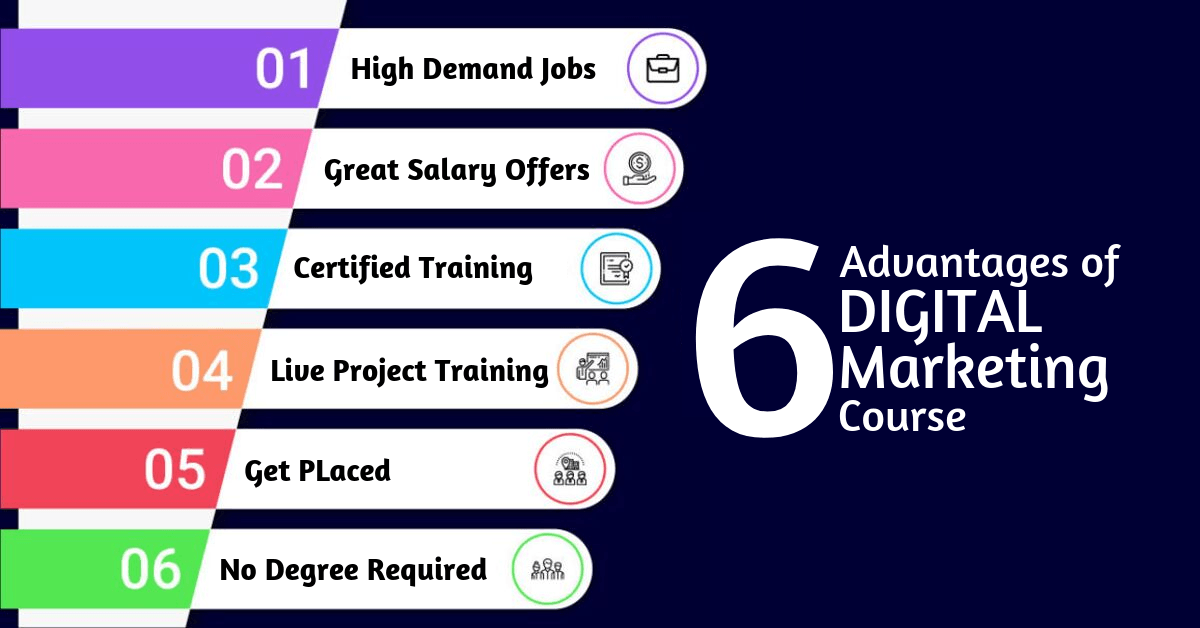 Advantages of Taking a Digital Marketing Course Online
In today's fast-paced digital world, businesses and organizations are investing more in digital marketing to reach their target audience and drive sales. To meet this demand, many people are choosing to pursue a career in digital marketing, and one of the best ways to get started is by taking an online course. Here are some of the advantages of taking a digital marketing course online.
1. Flexibility: Online courses offer the flexibility to learn at your own pace, from anywhere and at any time, making it ideal for busy professionals or people with other responsibilities.
2. Convenience: Digital marketing courses online can be accessed from any device with an internet connection, making it easy to continue your education and learning even while on the go.
3. Cost-effective: Online courses are often more affordable than traditional classroom-based courses, and students can save on travel, accommodation and other expenses associated with attending a physical class.
4. Up-to-date course material: Online courses are frequently updated to reflect the latest developments and trends in digital marketing, ensuring that you are getting the most current information.
5. Access to a wide range of resources: Many online courses provide access to a variety of resources, including video lectures, case studies, online forums and interactive tools that can help you to deepen your understanding of digital marketing.
6. Networking opportunities: Online courses often have active communities of students, instructors and alumni, providing valuable opportunities for networking, collaboration and support.
In conclusion, taking a digital marketing course online offers a wealth of benefits and can provide a solid foundation for a successful career in this dynamic and growing field.