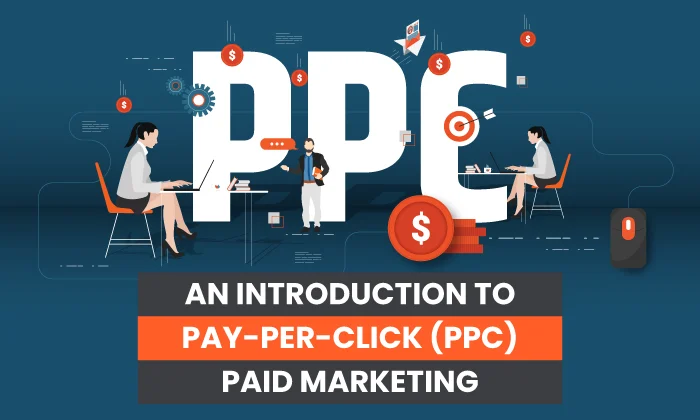 What is paid search (PPC), and why do you need it?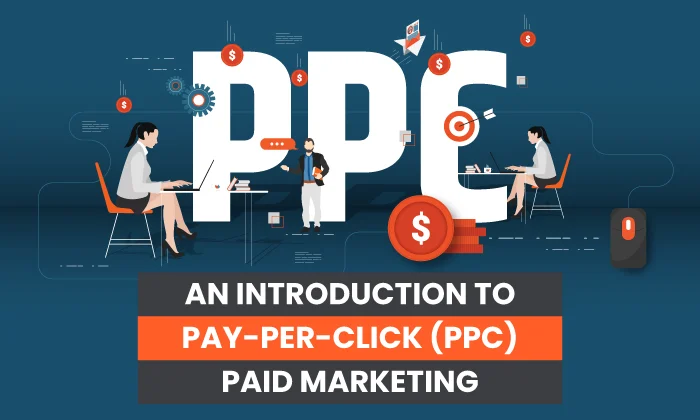 Are your businesses online? If you want to know
what is paid search marketing and
why you need it, read below. This article will help you understand the basics of paid search, as well as some of the benefits it has to offer.
What is paid search marketing?
Paid search marketing is the practice of bidding on keywords and phrases to place an ad in ad spaces on search engine results pages (SERPS). 
Companies use paid search strategies to increase brand visibility, gain exposure, and drive website traffic. Search engine marketing (SEM) refers to paid search advertising only. SEM includes paid listings on both the search engine results page (SERP) and within sponsored or merchant-provided content.
The paid search marketing is entirely driven by google Adwords which is the world's largest online advertising platform. This platform helps brands to connect with targeted audiences through text, image or video ads.
What is paid search marketing?
Paid search marketing is an effective strategy for building brand awareness and increasing traffic to a company's website. Paid search marketing can drive users to websites, improve brand recognition, and increase sales by developing brand loyalty.
PPC allows companies to target only the people most likely to buy their products or services, based on demographic and psychographic information, with minimal cost.
Here are some additional benefits of using paid search campaigns and online marketing.
Cost-effective:
An advertising campaign in a highly competitive market can achieve profitability with the right keywords.
Convenient:
Because paid search marketing is an online multi-channel marketing tool, the cost-per-click can be controlled to be optimally profitable.
Target audience:
Using paid search marketing, companies can target their advertising to their key customers or prospects.
Relevance
:
It is virtually guaranteed in paid search campaigns since the users themselves select the keywords.
Brand visibility:
Paid search marketing enables companies to reach their target audience, which becomes aware of them through advertisements.
Lead generation:
Since users may be found via ad clicks, there is a possibility that these people will also become customers. These leads are also referred to as "direct-response leads.
How does paid search marketing work?
Paid search marketing is a Cost per Click (CPC) model, meaning advertisers pay every time a user clicks on their paid search advertising. Whether an advertiser wins the ad position, they are charged for each click.
When users search for a keyword or phrase relevant to an advertiser's product or service, an advertisement appears on the top or right side of the SERP.

Steps to set up your PPC campaigns:
Some important steps you need to follow to set up your paid search campaign. 
1. Location settings: 
You need to set up where you want your ads to be displayed. By default, Google will automatically show your ads in different locations, such as country, state, city, and neighborhood.
2. Campaigns: 
You need to define the keywords that you want in your campaign. There are two types of campaigns: Search Networks and USP (Universal Search Platform).
3. Keywords: 
Keywords serve as the basis for your AdWords campaigns. The right keyword is important for ranking high, as search engines like Google and Yahoo are flooded with billions of advertisements daily.
4. Budget: 
There are different plans available. Depending on your budget, you can either set a limit on your daily spending or opt for a monthly plan that will allow you to spend as much money as you want during a time period specified by Google.
5. Settings: 
This is the most important step for all users, as every setting has a major impact on your paid search campaign. Here are some of the settings that you need to set up. 
6. Create your ad: 
Once you have created your campaign, you need to create your ad. You can use the editor or a module in Google AdWords to create and save your ad. You can also set up your custom landing page.
7. Bids: 
Choose your bid from the drop-down menu. Note that the bid is the amount you are willing to pay for each click on your ad. 
8. Ad extensions: 
Decide whether you want to share your ad with Google Display Network on two lines or use the AdSense ad network to promote your business.
9. Ad launch and payment: 
You can launch your ad by clicking on the "Launch" link in your campaign's Settings tab. Once you create a campaign and an ad, Google will review your ad, and if it is approved, the ads will enter pending status. It usually takes less than 24 hours for your campaign to be launched. Once it is launched, you can see your ad's number of impressions and clicks.
10. Advanced settings: 
These advanced features allow you to continue optimizing your campaign by setting up dynamic keywords, keywords suggested by Google, and managing negative keywords.
How do search engines determine ad rankings?
As search engines have billions of websites that must be ranked according to relevance and quality, automated processes are used to rank the sites. However, this is not a mere automated process. According to Google, its search engine results are sorted by humans, not machines.
An automated system is used to detect spammy sites to ensure the quality of the search results on Google. Furthermore, a team of expert reviewers checks manually if any suspicious site should be removed from the SERPs (Search Engine Results Page).
It is important to understand that all ads are not created equally, and some will perform better than others. You can experiment with different ad copy, ad location, and landing page content to see what works best for your PPC campaign. For more information, you can contact us on our Twitter handle. Learn from here: 
DIGITAL MARKETING INTEGRATED SIMULATION & CERTIFICATION PROGRAM