In today's business environment, digital content is a crucial component in building a successful business.
Content marketing is a type of marketing that involves developing and delivering quality, relevant, and consistent content to a targeted audience. The purpose of content marketing is to assist your audience in overcoming obstacles, improving their quality of life, and establishing themselves as public intellectual. This course will teach you how to create and execute a content marketing strategy that will drive your company ahead. You'll have all the tools you need to reach potential customers successfully in the digital world by the end.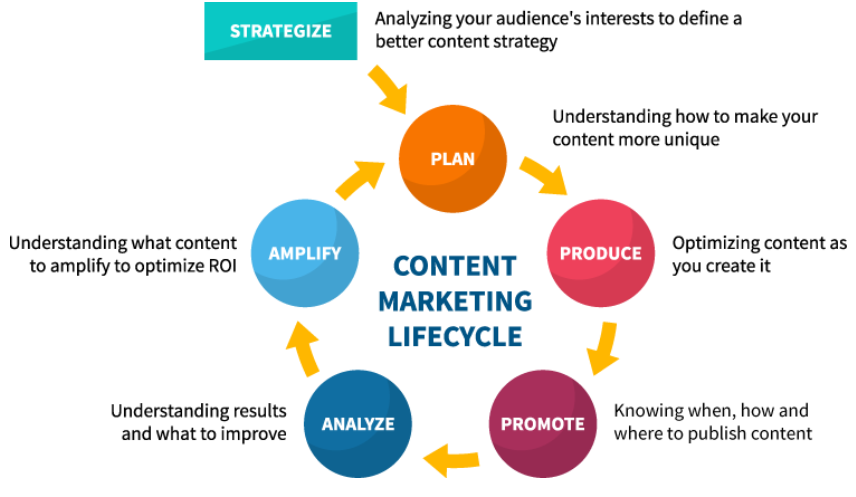 What do you learn from this course?
Content Marketing Essentials: What content marketing is, how it works, how to tell an engaging storyline, and how to construct a detailed customer persona to guide your approach are all topics covered in this course.
Generating Content Ideas: Create a system for getting to know your customers and regularly coming up with new content ideas.
Content Formats & Repurposing: Learn how to adapt what you've already made and create an unlimited number of fresh content by becoming familiar with various content types.
Content Promotion: Learn how to advertise your content and get visitors from several places actively.
Email Marketing: To develop your email list, pull individuals into your marketing funnel, establish stronger relationships with your audience, use valuable opt-in benefits.
Copywriting: We'll talk about why successful writing is so essential, and you'll learn everything you need to know about headlines, structure, language, tone, calls to action, editing, and more to help you become a better writer in general.
Role of Content Marketing in 2022
1. The coronavirus is having an impact all across the world.
2. The requirements and behaviors of customers are rapidly evolving, posing new problems to marketers.
3. Content marketing is the most successful approach for obtaining clients, according to 90% of marketers.
4. Seventy-five percent of content marketing organizations have boosted their search and content expenses.
5. According to Smart Insights, 500 hours of content are published on Youtube, 78 million articles are published on WordPress in one minute, and 350 million tweets are tweeted on Twitter in one minute.
6. You need an excellent content marketing plan to deliver your business sales and develop consumer loyalty in this competitive market.
7. After completing this course, you'll be able to create, publish, and promote content to reach any of your targets. Here are a few instances of what content marketing may accomplish:
·  Get more people to follow you.
·  Increase the number of visitors to your website.
·  Build a mailing list
·  Increase your sales.
·  Plus a lot more!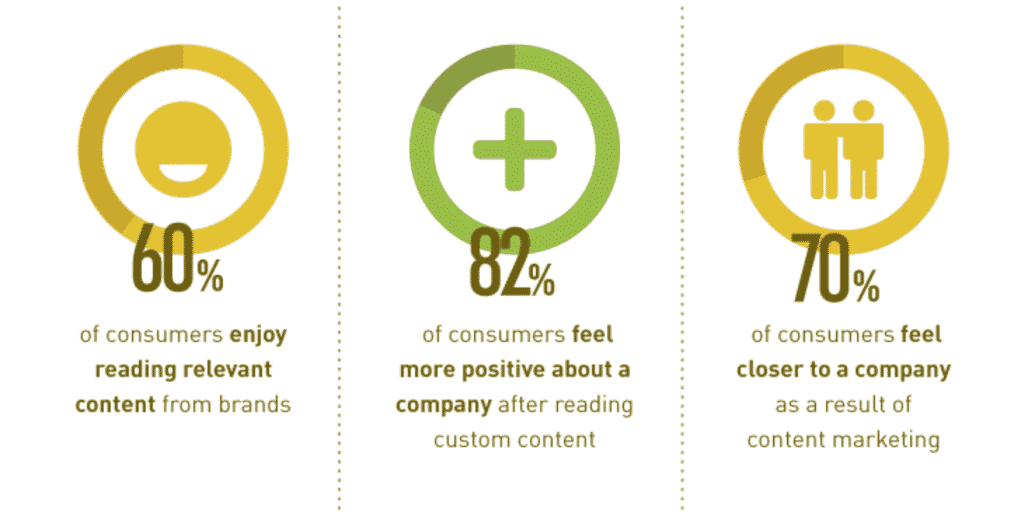 This content marketing course covers everything. If you put all of the methods discussed in the course into practice, you should have a professional marketing strategy that helps your company expand. You may also use this knowledge in a position in the rising field of digital marketing.
Start your Digital Journey today!