Welcome to the Certificate Program in Digital Marketing Strategies Program (DMSP),
The objective of this program is to provide you with a strategic marketing vision as well as a broad understanding of essential digital marketing platforms. This curriculum was created in collaboration with premier academics and industry professionals from some of the most well-known digital businesses, including Google, Apple, Xerox, Dell, IBM, Zycus, Reliance, Cognizant Founders of Several Successful Startups & many more. It combines academic rigour with professional application to help you grasp marketing in the digital era. This introduction module's goal is to familiarise you with the learning platform, our philosophy, the student success services we provide, and the future months' syllabus. It is critical that you go through these facts thoroughly.
Admission Session
January 2022 – July 2022
Duration
06 Months + Preparatory Sessions
Effort
8-10 Hours per week(Recommended)
Fees
Rs. 69,999 / All Inclusive
Program Format
Online mode learning & practicing

24/7 access to study material

Gamified & Interactive Learning

Discussion Forums and Community

Simulator, Practical Hands-on Learning Sessions

Providing hands-on industry training on popular Ad Platforms

Walk-through of 35+ Tools & 10+ Industry Case Study & Projects

Learn by doing Real World Projects and Case Studies to help you succeed in real life scenarios in your industry

Focus on both strategy and tools

Career Assistance and Workshops

100% Live interactive learning

Get Alumni Status From OCP Academy

Recognition Certificate from OCPF, Meta, Google & MSN

Holistic course with a focus on content, marketing principles, data, and technology

Prepares you, Google Ads, Meta Blueprints, MSN Advertising, Hootsuite, and HubSpot exams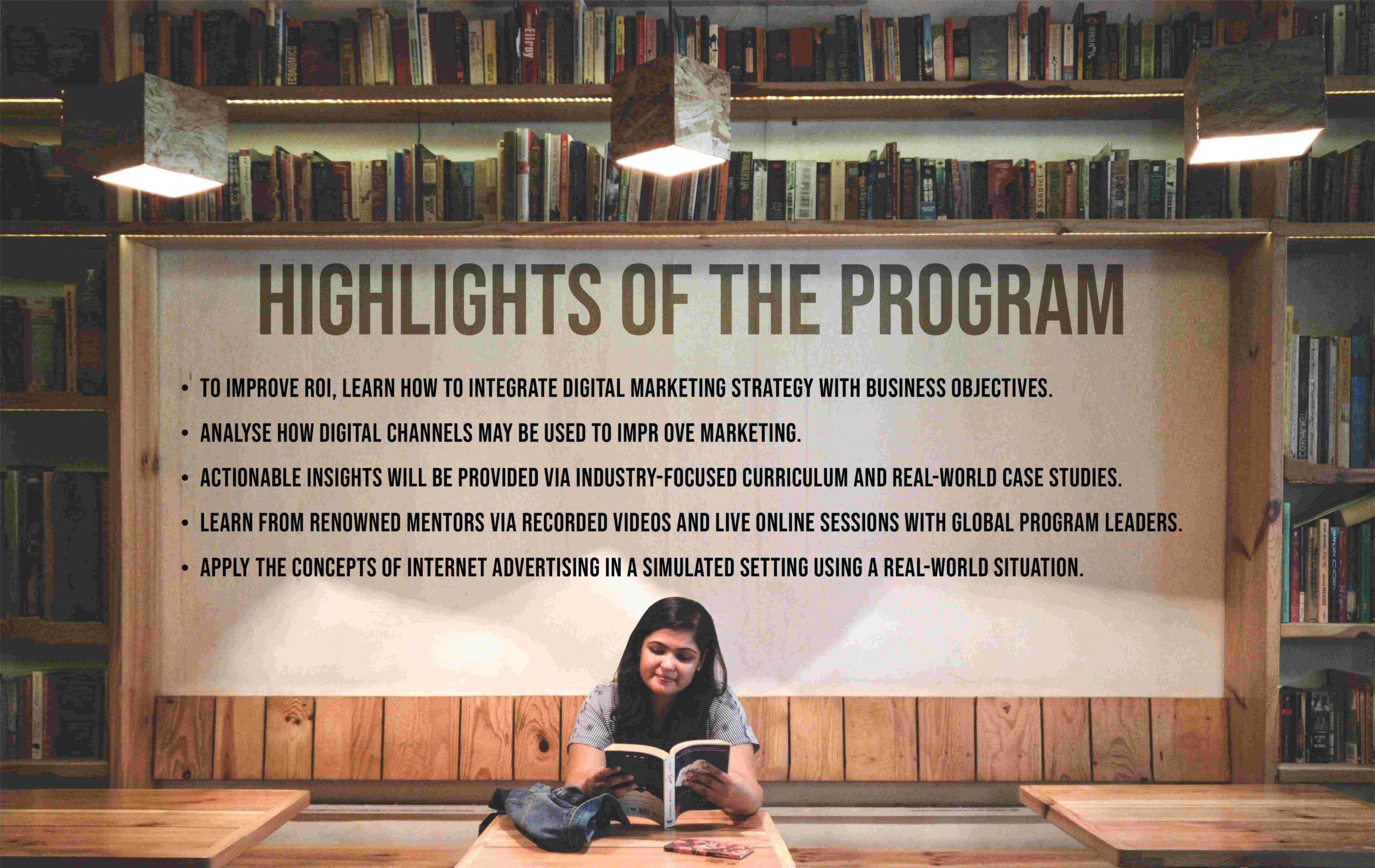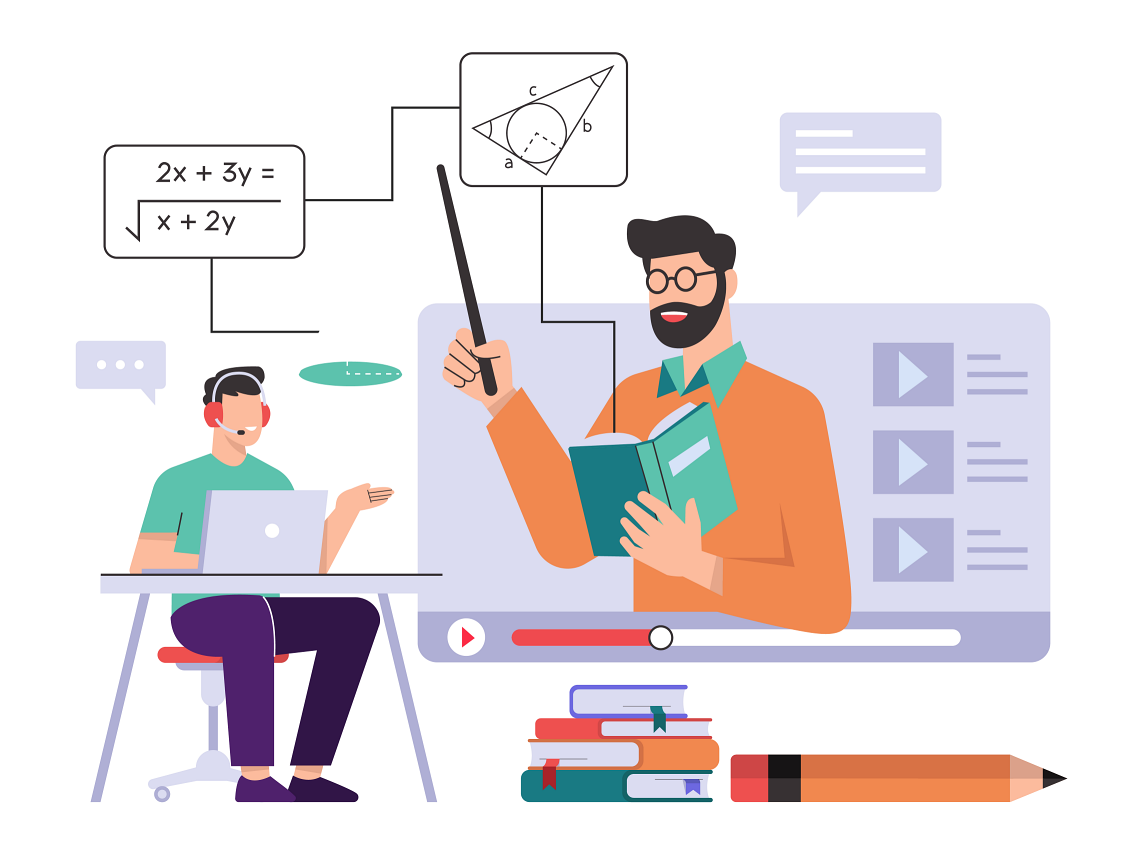 Learn
100% of the lectures will be live conducted by faculty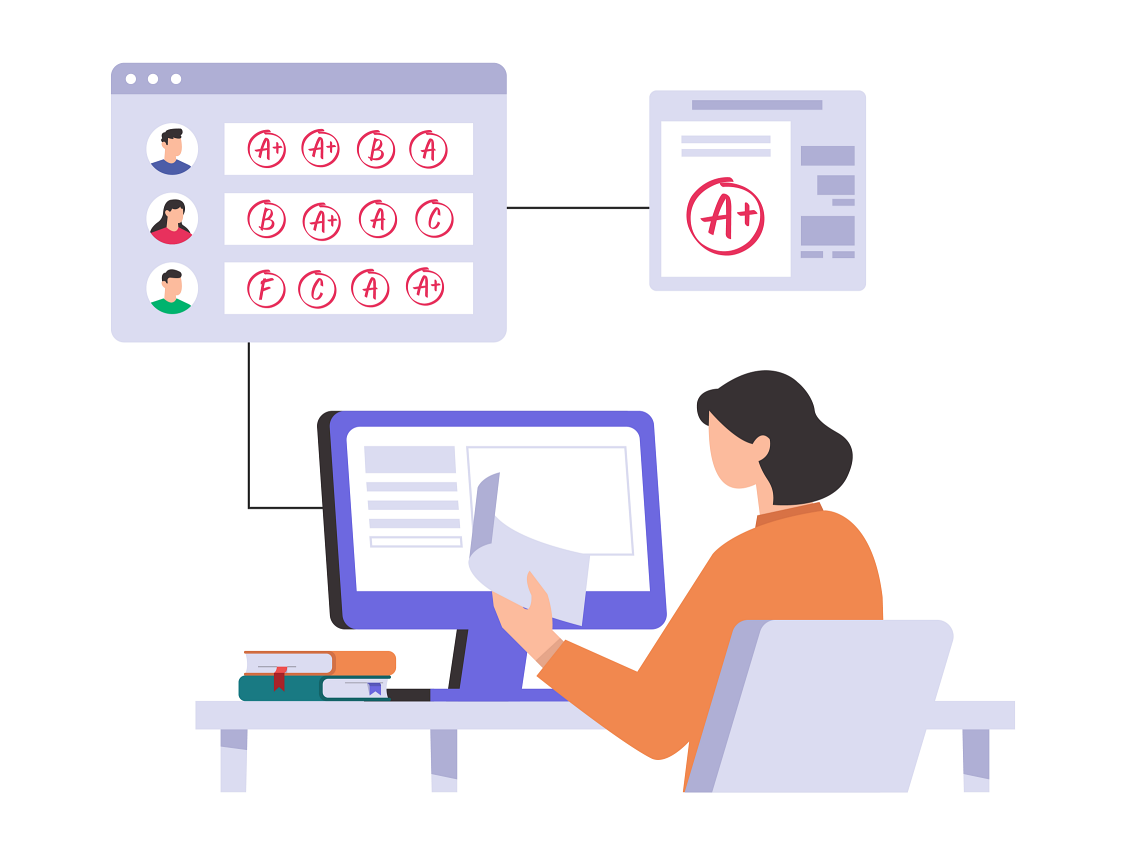 Develop
Case Studies, Assignments, Webinars, Live Projects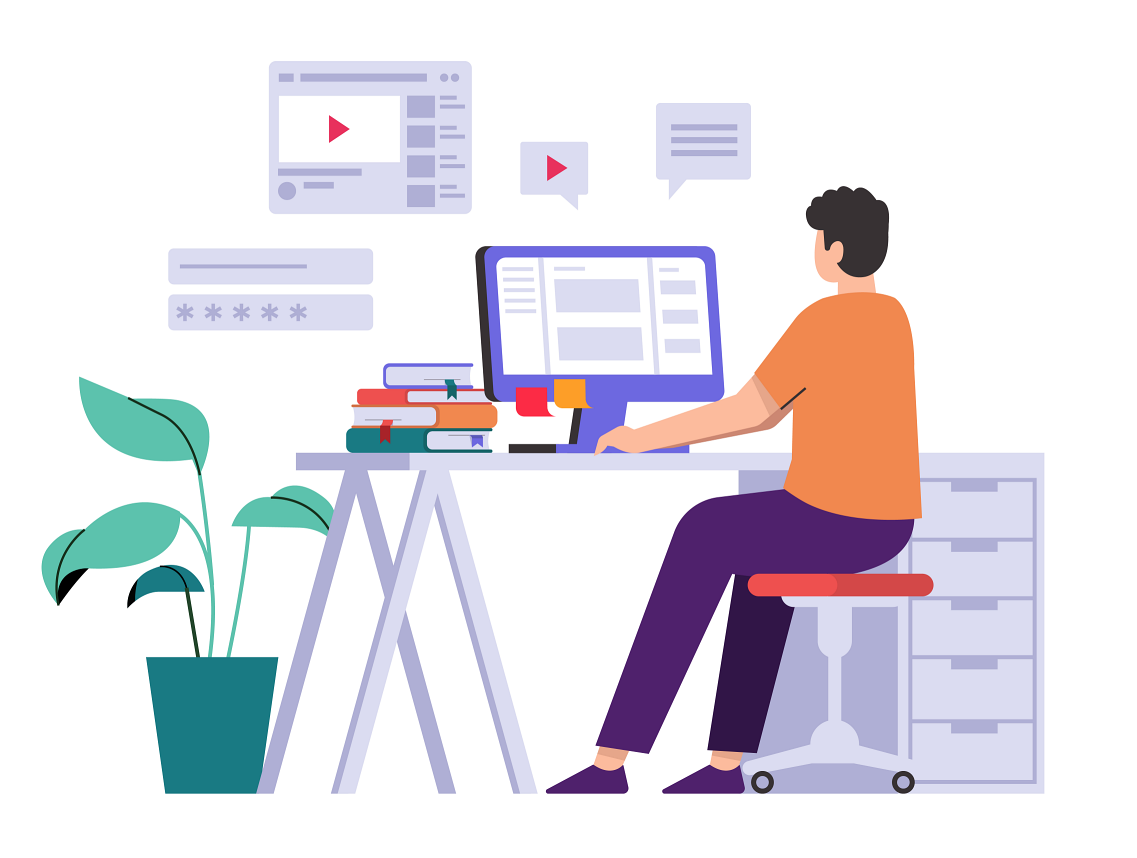 Practice
Provide learners with simulator-based training and practice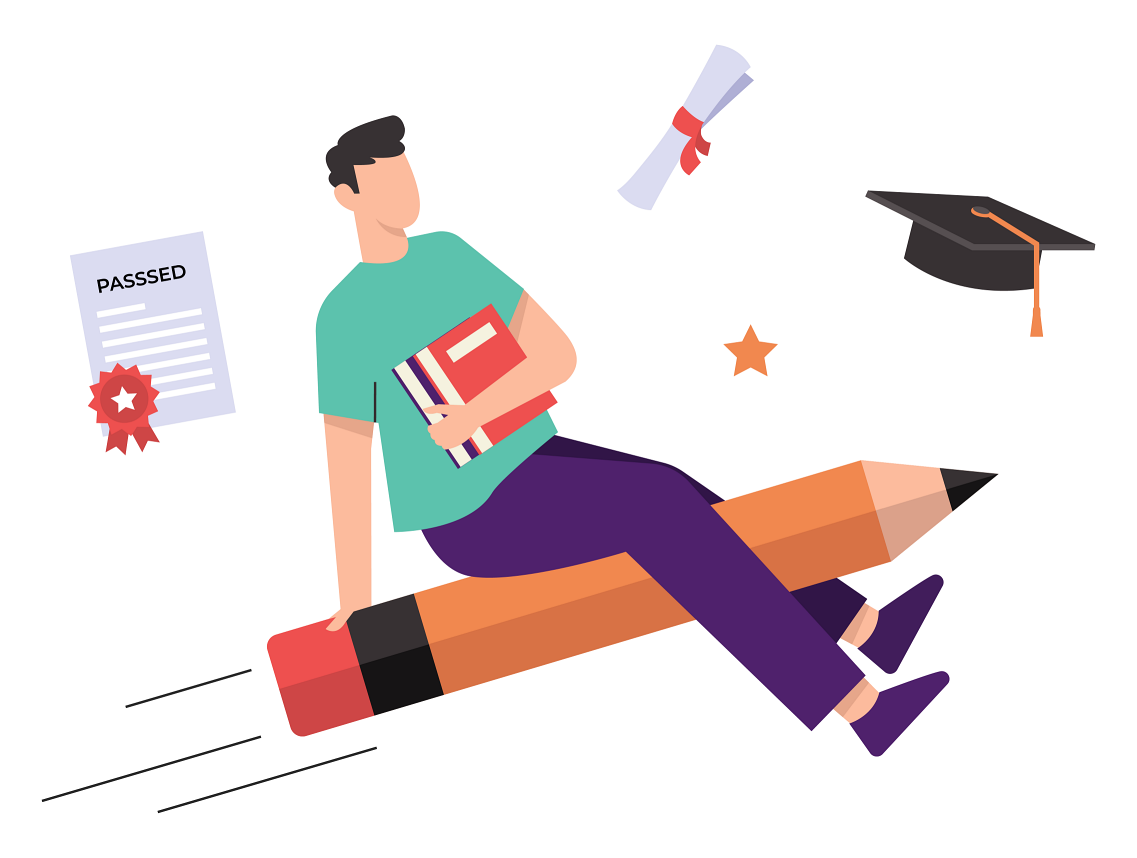 Training
Instructiveness, & innovation in internships collaborating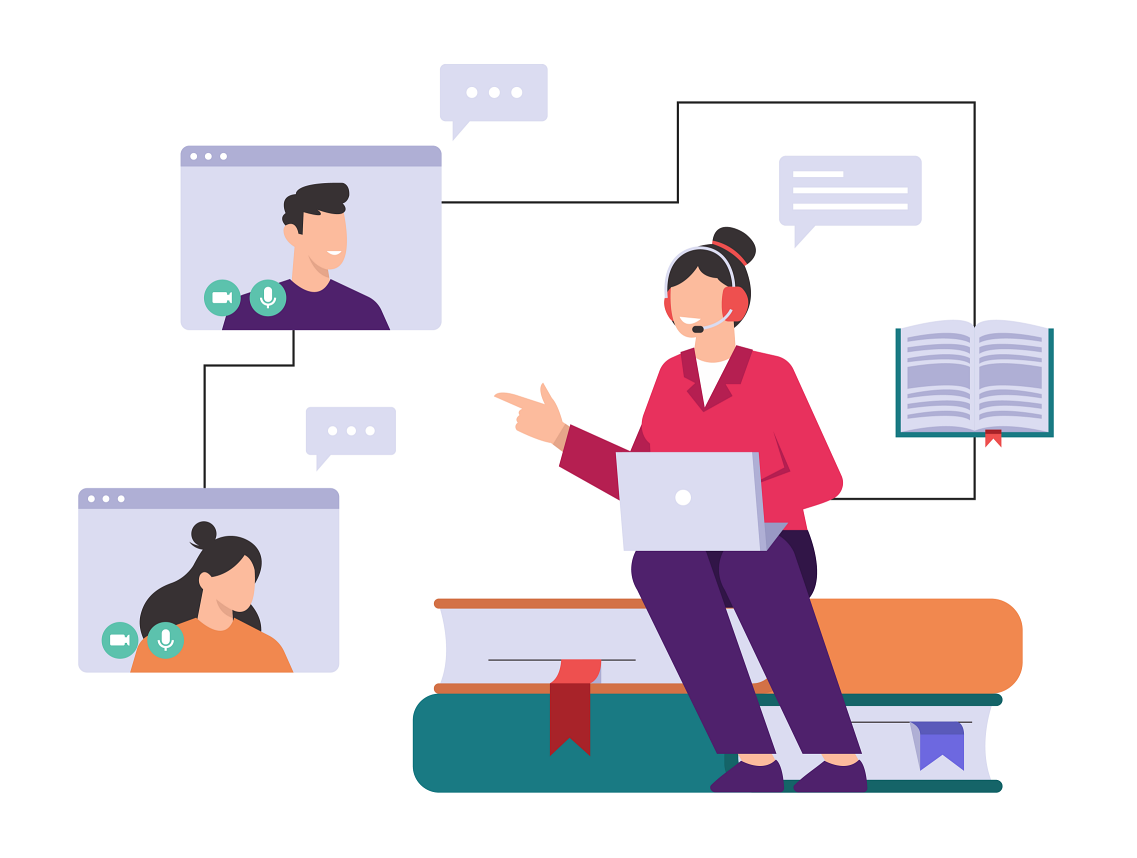 Competition
Improve their presentation, interview skills & boost personality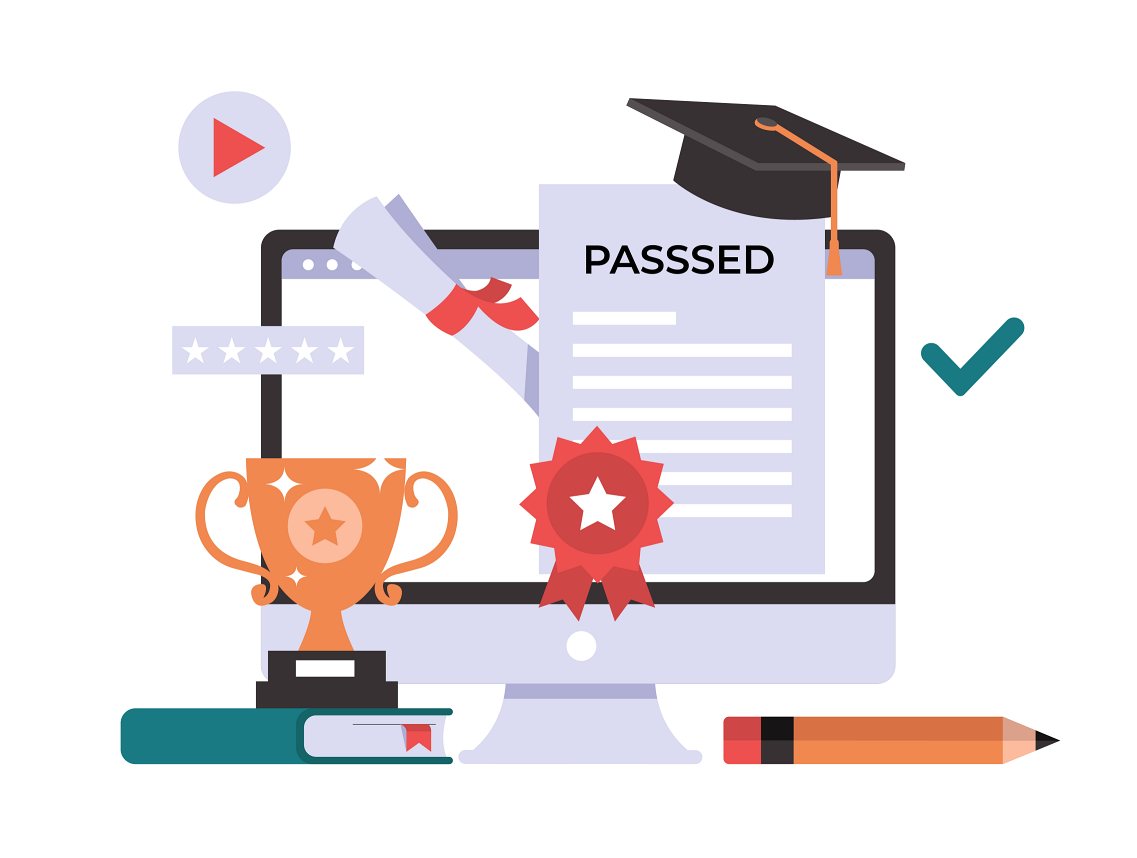 Placement
Top placements who passed all five previous pedagogy tests
One Time Payment
Faster payment with Credit Card, Debit Card, Net Banking, UPI
Interest Free EMI Plans
Faster payment with Credit Card, Debit Card, Net Banking

EMI starts @ Rs. 8556 / Month
EMI options are available Upto 09 Months 
No Credit Card is required, 
Credit Card, We can give you a 10% discount on a one-time payment

Call Us Now (Offer)* +91-750-687-9980

Digital Marketing Strategy Program
Course Curriculum
OCP Academy holds all the vital factors to bridge the gap between learners and industry

Learn Real Employable Skills
OCP Academy holds all the vital factors to bridge the gap between learners and industry. Learning high impact industrial skills would increase your chance to attract top companies

Project-Based, Active Learning
Learning by doing with real-world projects and hands-on exercises crafted by industry experts leads to real skills mastery.


100% Live Learning 
Live learning, helps learners with full mentor support and guidance towards the emerging topics. We also cover experience story-telling, case discussions, and tips & tricks.

Two-Way Learning
We believe in giving students the space to learn with mentor support right at their fingertips, with two-way interaction.



Practice on Simulations
Practice makes you perfect, rigorous practice after learning would sharpen your skills and easy way of learning.

Be Competition ready
Get acquainted with facing real challenges where reputed companies monitor your performance and offer you, your dream job.



One-on-One Mentor Sessions
Learning is never easy until and unless you get your doubts solved. We have industry experts coach to solve your doubt at real time.

Develop your soft skills
We focus on developing soft skills to make learners ready for their dream job with resume-making, Linkedin optimization, cover letter writing, and enhancing interview preparation.

The program syllabus is divided into 3 levels:
1. In the first level, you will learn the fundamentals of marketing, branding, and communications. Having a strong foundation in these aspects is essential for every marketer. 
2. In the second level, you will learn all about major digital marketing channels such as search, social, email and many more.
3. In the final level of the curriculum, you will learn how to leverage marketing analytics to optimize your campaigns and build a holistic digital marketing strategy by combining all your newly gained knowledge about fundamentals and channels.
This program not only features engaging lectures with leading faculty and working professionals, but it also features –
1. Case studies adopted from Harvard Business Publishing developed with leading brands based on their past marketing campaigns. Here you will experience how what you are learning actually manifests in the industry.
2. A project where you will get to run campaigns just like you would do it on Facebook and Google Ad Platforms using a simulation platform – Mimic Pro of stukent.
3. At OCP Academy, we work with India's leading academicians, experts, and technology professionals to create the most engaging learning experience for you.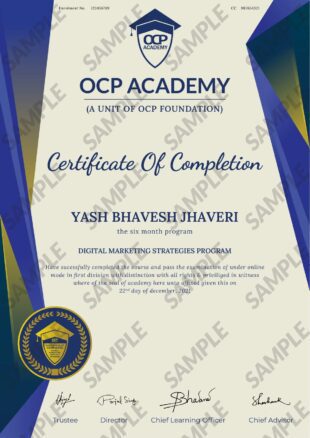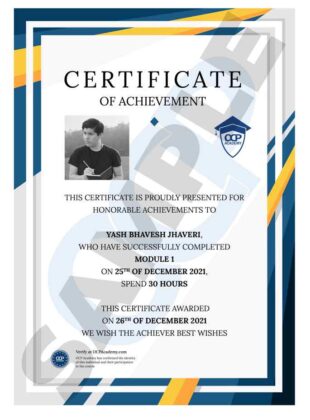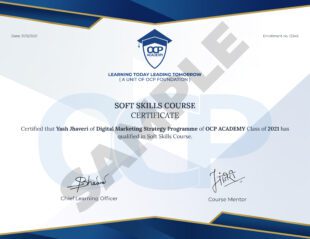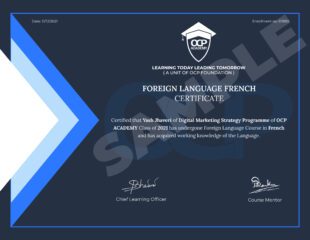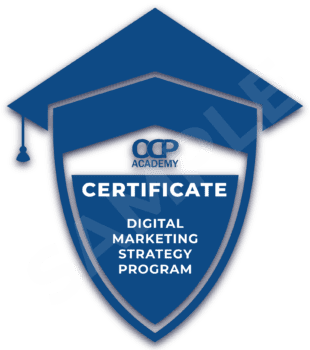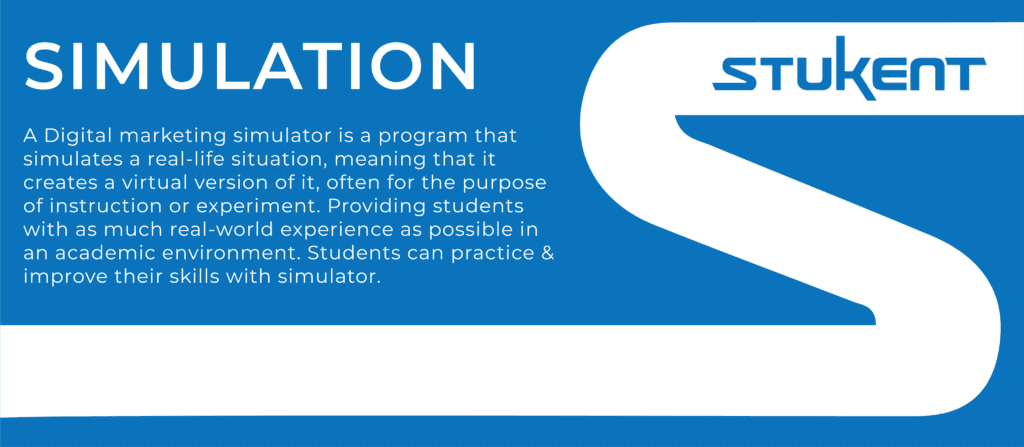 With real-world projects and immersive content built in partnership with industry professionals, learners will master the industry skill that companies lookout.
Get help in developing your own custom learning plan tailored to fit your busy life. Learning at your own pace and reaching target goals on the schedule that fits your life.
Our Industry expert mentors guide learners and are dedicated to clearing doubts. Mentoring sessions to motivate and keep the learners on track.
After learning get access to resume support, portfolio making and LinkedIn profile optimization which will help you to advance your career and showcase your skills.
This online programme will benefit you whether you're an early-stage professional, a mid-to senior-level management, a consultant, a company leader, or an entrepreneur. This high-impact curriculum, which places a strong emphasis on analytics-based digital marketing, will prepare you to successfully improve campaign ROI if you are:
1. Are you a marketing or sales professional in the early stages of your career who wants to develop your digital marketing skills in order to advance your career?
2. Managers in mid-to-senior positions who want to learn how to use integrated digital marketing strategies and best practices to increase reach, conversions, and ROI.
3. Consultants who wish to establish competitive strategies for their clients by learning about in-demand digital marketing technologies and platforms.
4. Entrepreneurs and company owners interested in learning how digital marketing methods may help them boost marketing results and expand their businesses.
5. If you want to work as a digital marketer on a worldwide scale, here is the place to be. We provide a digital marketing course with an international language component.
6. Communication skills are essential for any career. We also provide soft skill training in addition to our digital marketing courses.
Online Learning Platform – Beyond MOOCs
A platform that provides rigorous learning, personal mentorship, personalized learning paths, access to a community for peer-to-peer learning, and all of this at one's own pace.
Skill-Based Courses, Crafted By Industrial Experts
The courses are well crafted by industry experts from the executive level who all focused on nourishing learners' skills to make them industry fit.
Outcome-Based Learning – Industry Ready
Assignments, quizzes, projects, and simulations carried with a practical learning approach. OCP Academy brings a new era of learning by practicing skills.
Institutional Partnership – Delivering Excellence
UGC curriculum pattern offered with industrial exposure prepares the course as a perfect model for learning to be industrial ready.
. This is the appropriate platform for students who want to enter the digital marketing profession
. Business managers, product owners, entrepreneurs, housewife looking to take their offerings out to the consumer through effective digital strategies
. Professionals looking to develop skills in digital marketing domain for career growth
For Students with Indian Education
. Foundation Course: Minimum qualification 10th Pass
. Level Two Course: Higher secondary pass
. Professional level course: Undergraduate degree certificate.
1.Latest Passport size photo
2.Government Issued Photo ID Document (For example Passport, Aadhar Card, Pan card, Voter ID Card, Driving License)
3.10th Standard Marksheet
4.10th Standard Passing Certificate
5.12th Standard (or Undergraduate Diploma) Marksheet
6.12th Standard (or Undergraduate Diploma) Passing Certificate
7.Graduation Marksheet (For Student Who Completed)**
8.Graduation Passing Certificate (For Student Who Completed)**
Post Graduate Marksheet (For Student Who Completed)**
10.Post Graduate Certificate (For Student Who Completed)**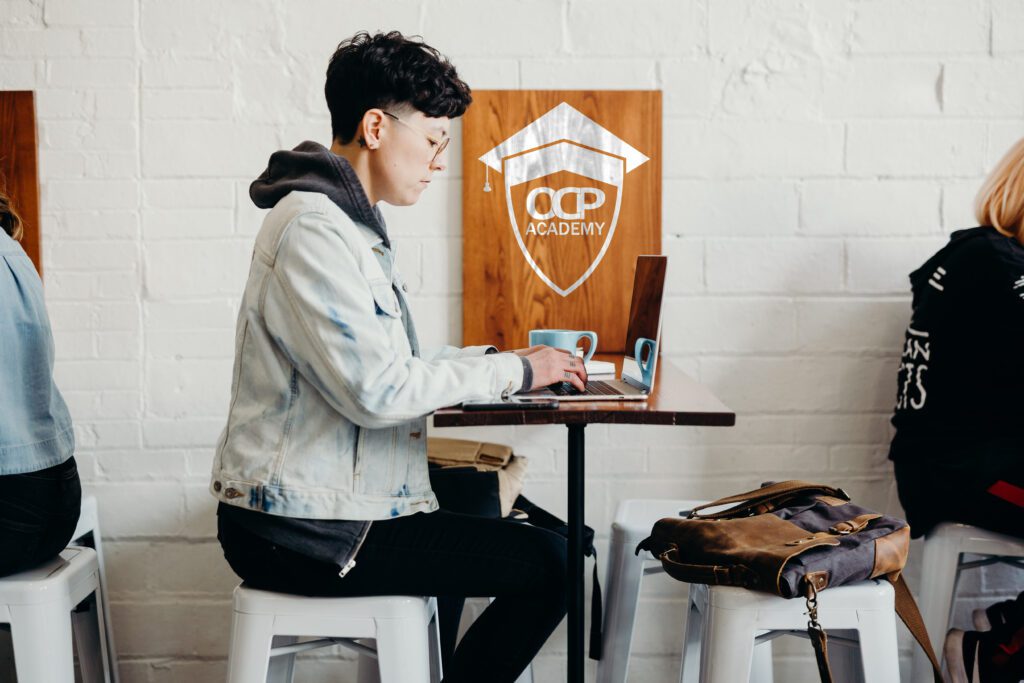 Fill up the application form


1. Live seminars, case studies, projects, assignments, simulations, mentorship and self-paced videos are all available to help you learn from the best instructors and industry leaders.
2. You will be working on real-time industry-based projects to supplement your education.
3. In most firms, digital marketers are in great demand in numerous areas, and this curriculum attempts to equip you for the same.
4. This course will include academic rigour and research, as well as real-world industry experience via case studies and project work.
5. We support learners with soft skill training.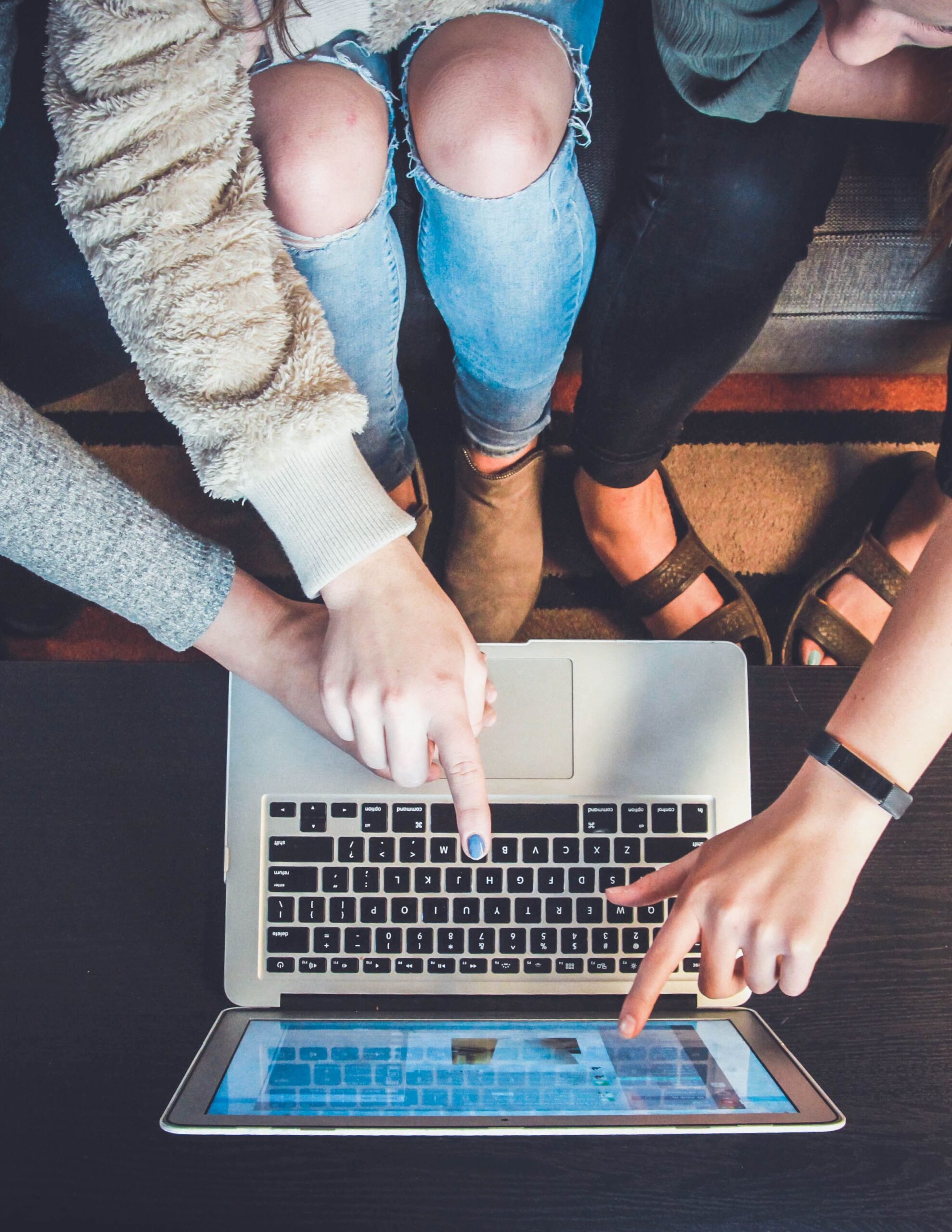 6. You will be supervised by Digital Marketing specialists in this program, and sessions will be led by professors from across the world and industry executives.
7. Portfolio building session, Placement skills  training
8. Self-paced online videos, live virtual classrooms, hands-on projects, and lab sessions make up this certification program.
9. Marketing Fundamentals, Designing Marketing Mix, Preparing the Marketing Communication Plan, and Marketing Analytics are among the subjects covered in this curriculum, as well as an in-depth understanding of many Digital Marketing channels such as SEO, SEM, and email marketing.
10. We provide one international language add-on course based on student selection.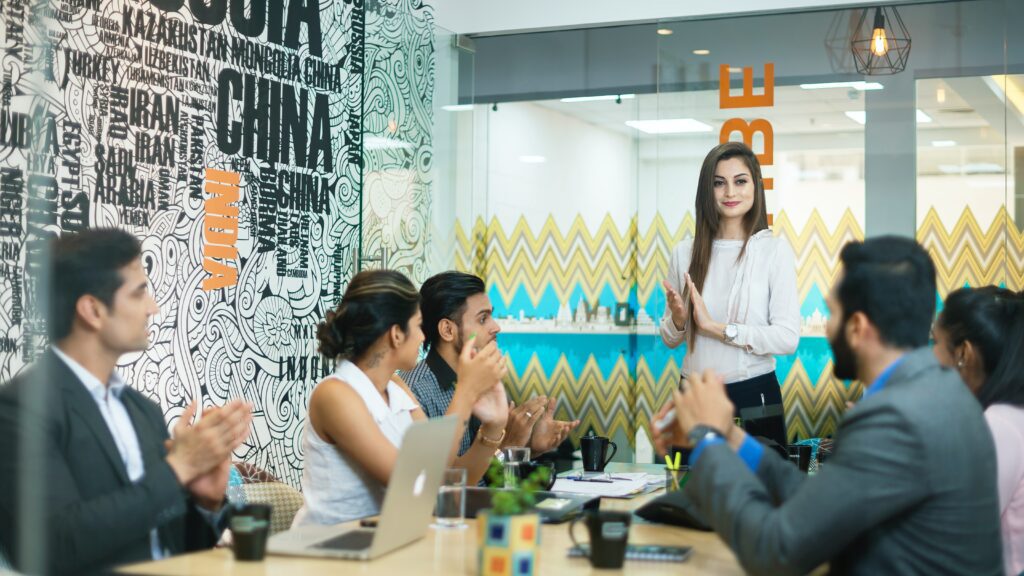 1. The demand for Digital Marketing professionals have increased by 48% in last one year.
2. 30,000 + jobs available currently in the industry and it is expected to grow at 25% Y-O-Y
3. A holistic digital marketer should have a panoramic view of various digital marketing mediums that business can use for escalating growth.
By the end of the DMSP program, you will be able to learn
● Explore how marketing, operations, and human resources interact in real-time delivery.

● Demonstrate cognitive understanding of the abilities needed to perform online research and market research, as well as discover, evaluate, and choose digital market prospects.

● Applying applicable marketing theories and frameworks, explaining emerging trends in digital marketing, and critically evaluating the usage of digital marketing technologies.

● Investigate and assess difficulties related to adjusting to globalized marketplaces that are continually evolving and becoming more interconnected.

● Interpret the traditional marketing mix in light of a rapidly evolving and broadening the spectrum of digital strategies and approaches.

● Recognize the value of conversion and collaborate with digital relationship marketing.

● Analyze ethical and cross-cultural challenges in globalized digital commerce.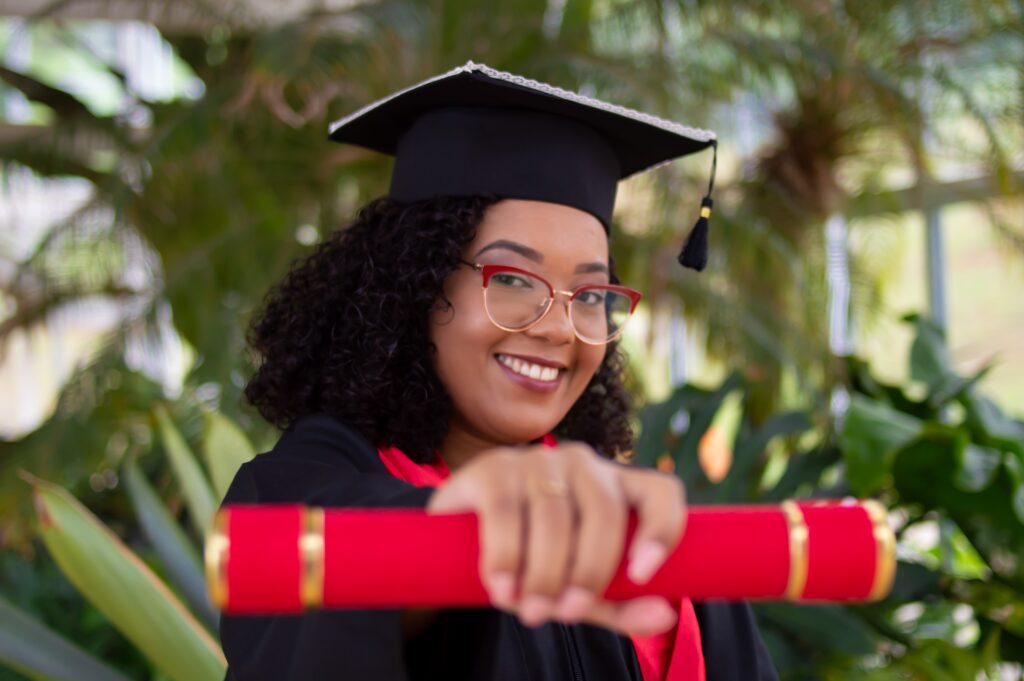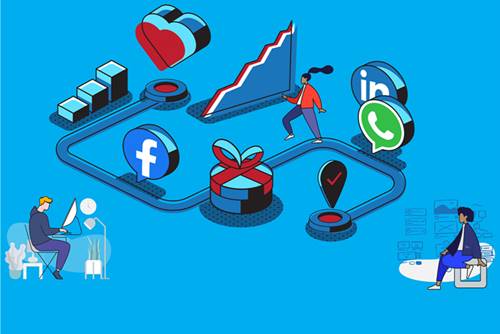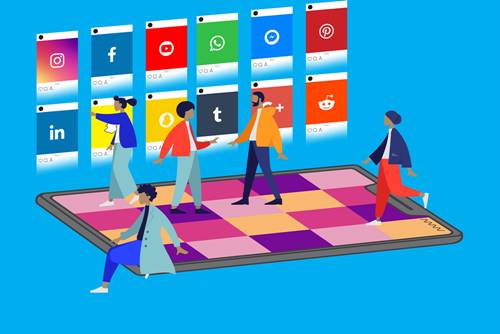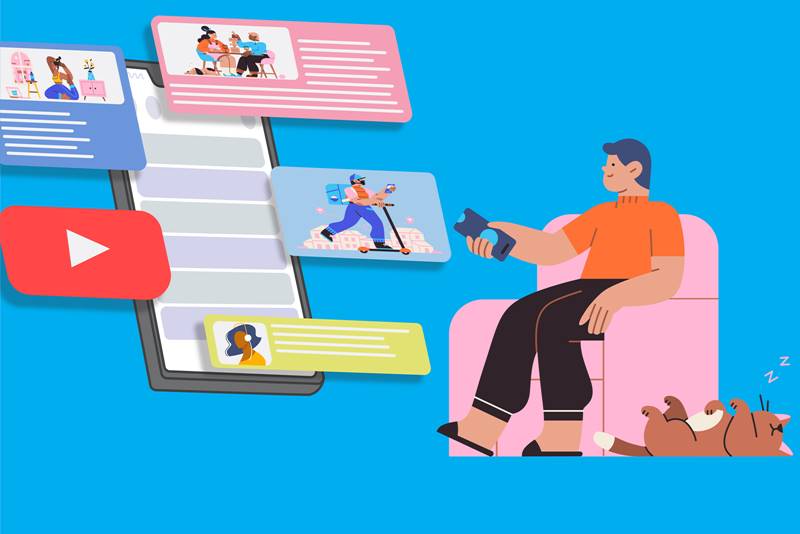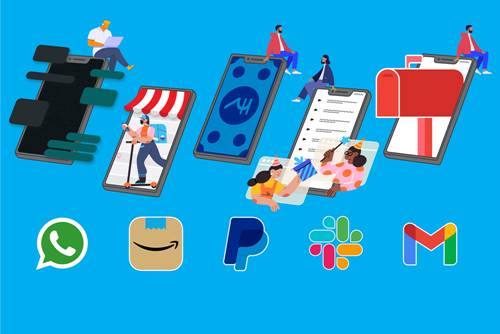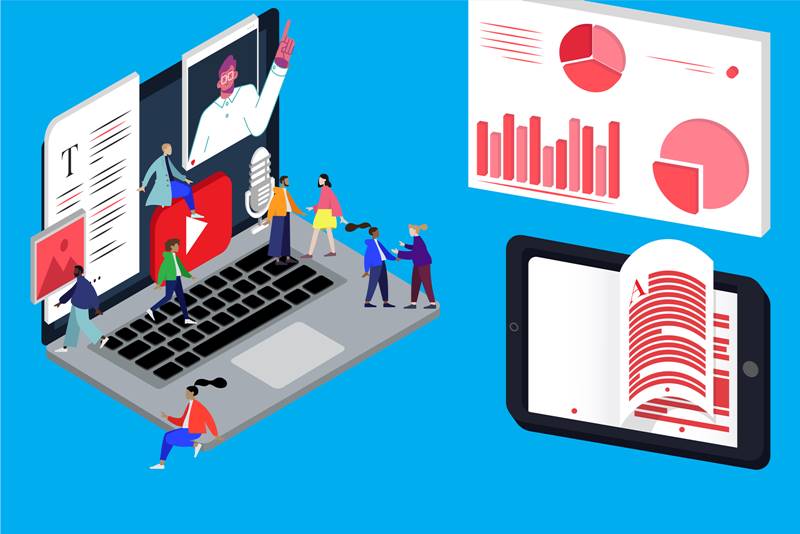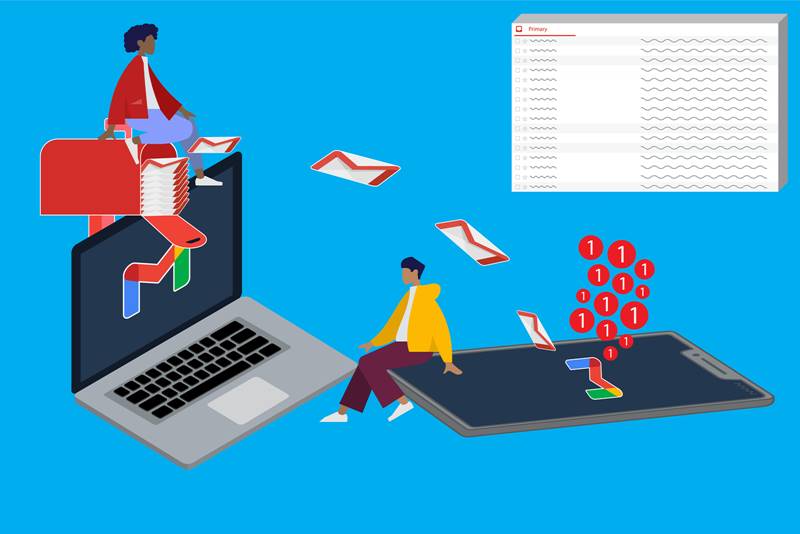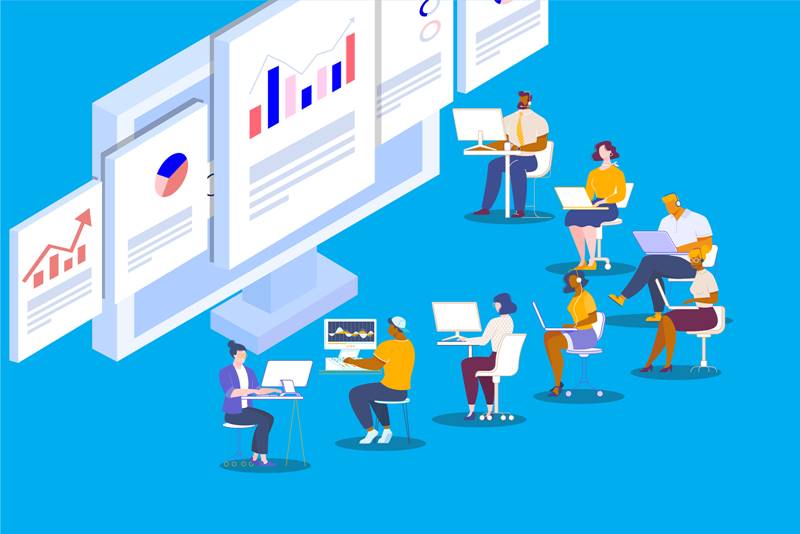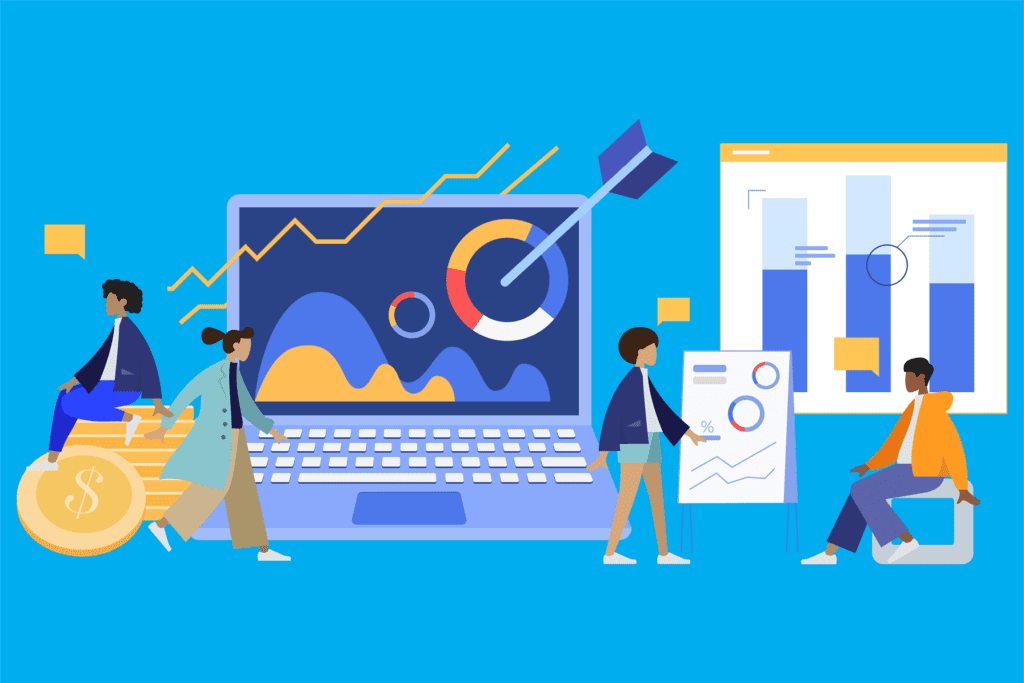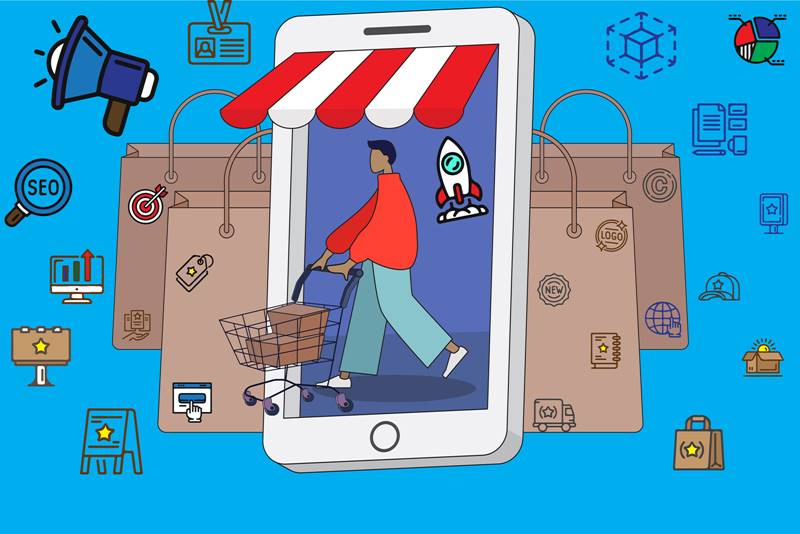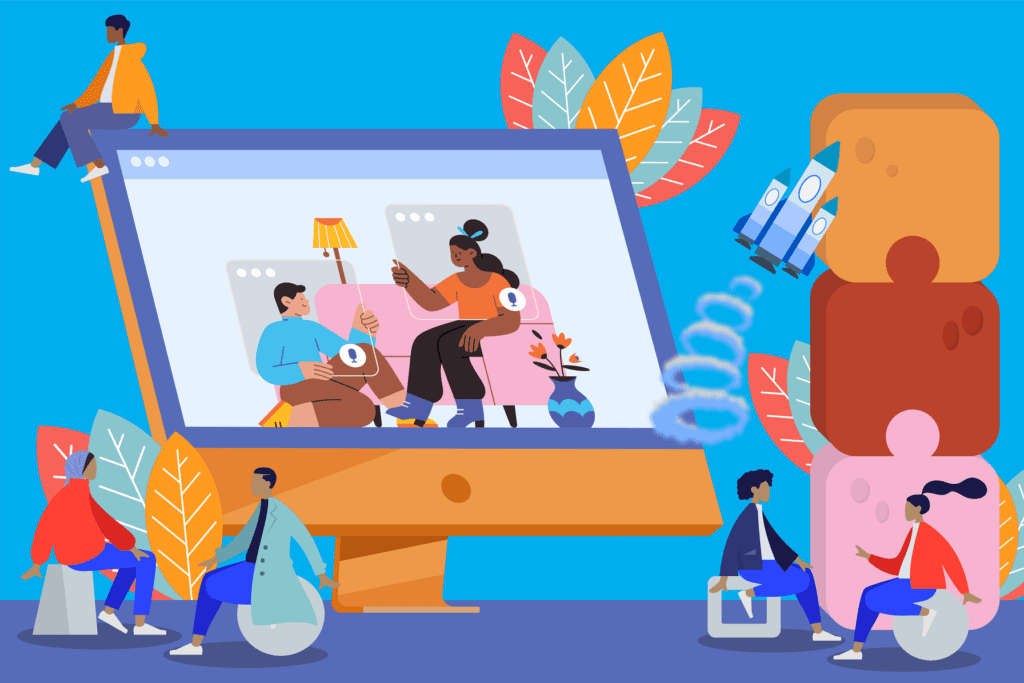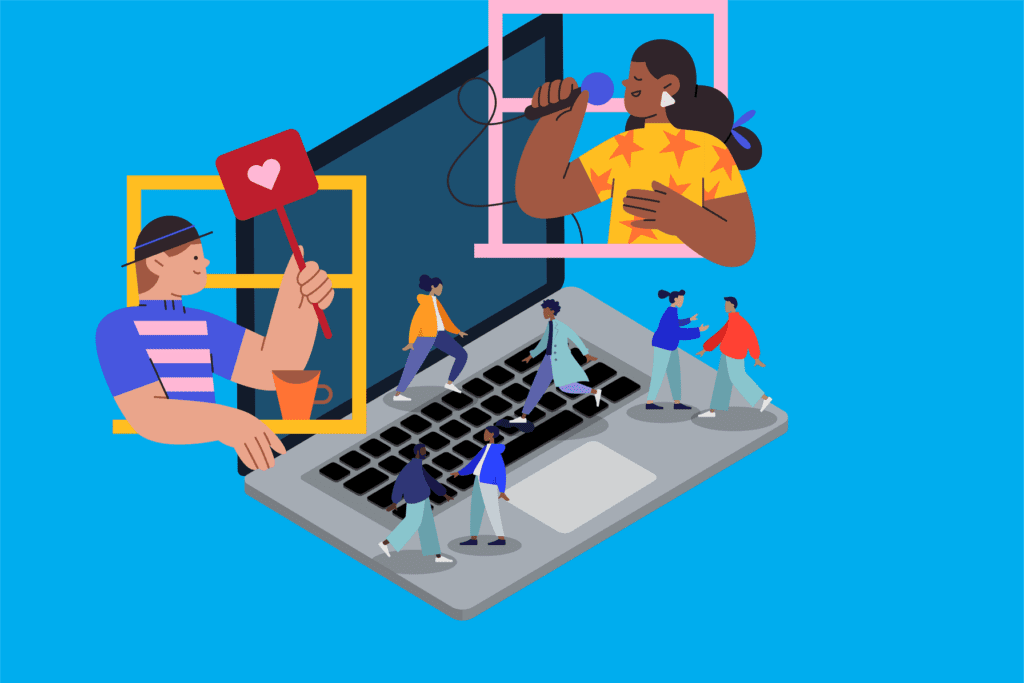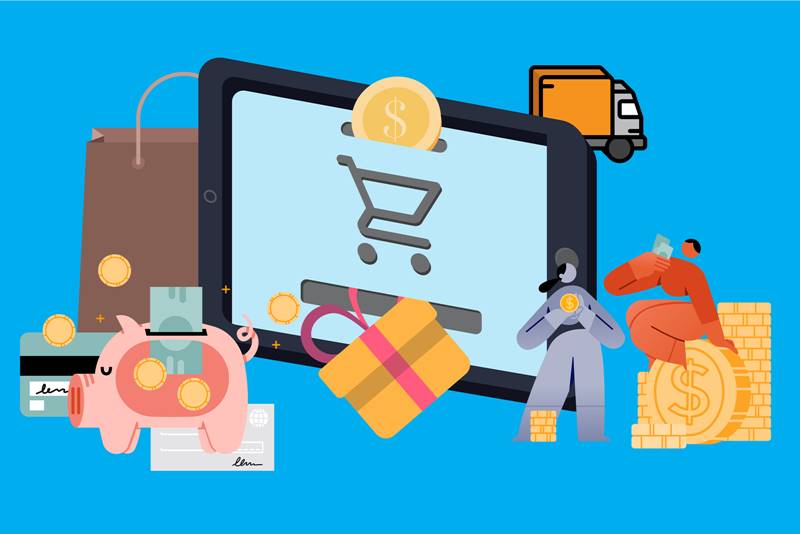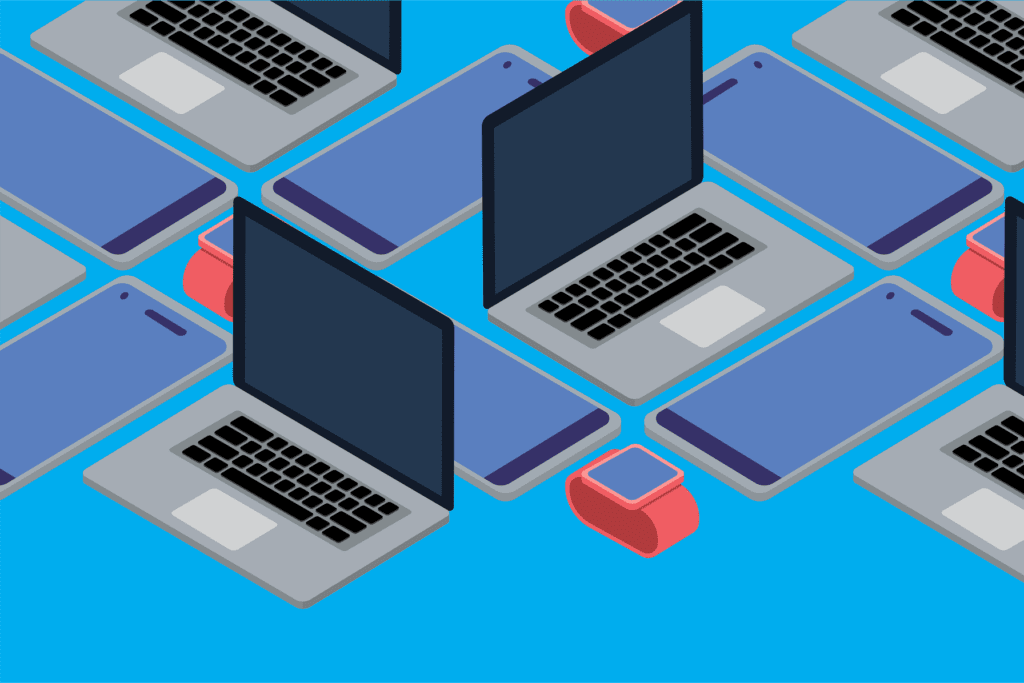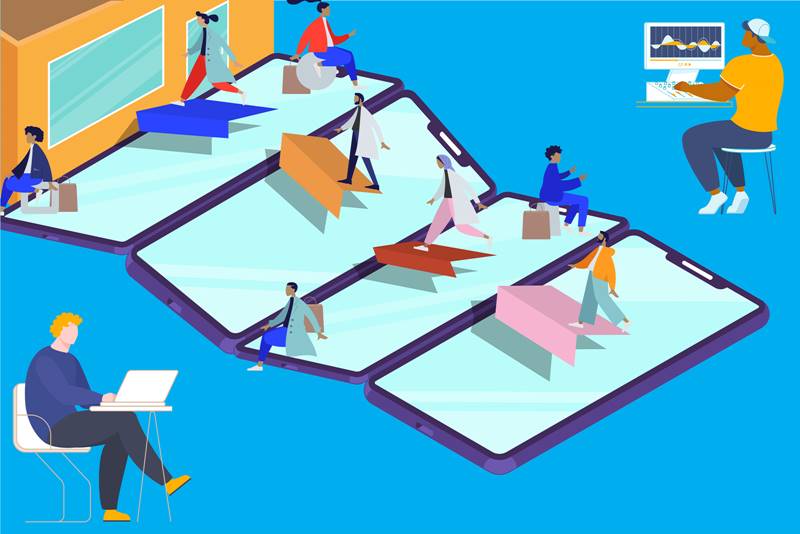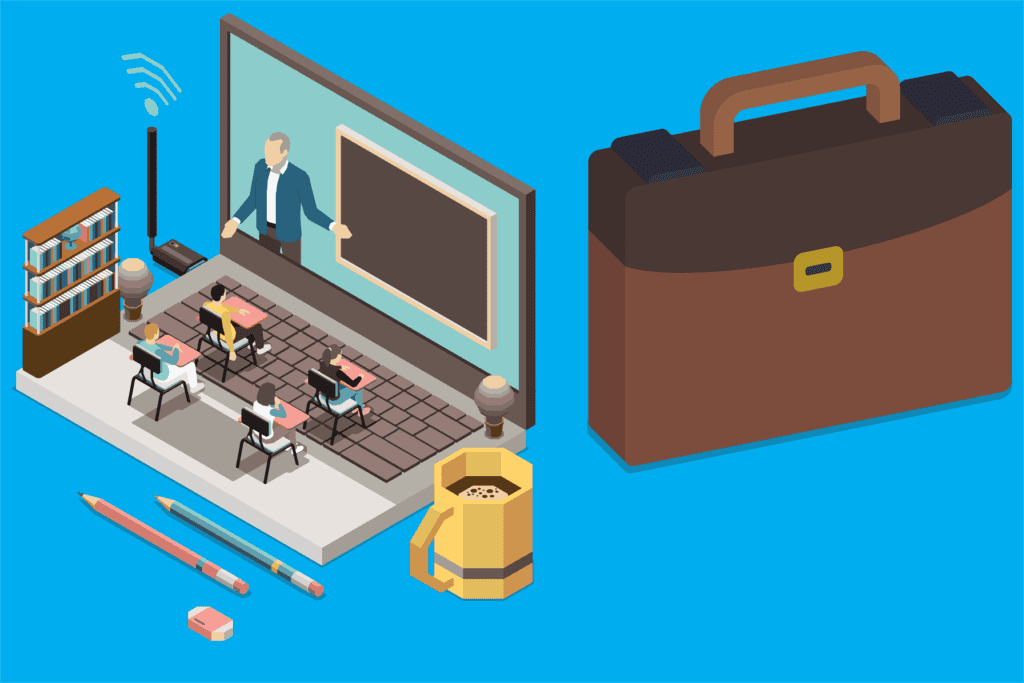 Emphasize fun learning, instructiveness, and innovation in internships, collaborating with MNC's
Internship is a professional learning experience that offers meaningful, practical work related to a student's field of study or career interest. OCP Academy takes care of it (T&C apply)**, An internship gives a student the opportunity for career exploration and development, and to learn new skills.